Managing a Facebook brand page takes time and effort; it isn't an overnight process that sees a like increase of 10000%. It takes a lot of patience, care and simply making the page isn't enough to make you a social media success. As luck would have it, we've strung together a blog that gives you super simple steps to take in your conquest. So, sit back, relax and feast your eyes on our 16 easy steps.
1. Inviting Friends to Like Your Page
As obvious as this may seem, many people overlook it. It's an easy feature to forget but it's possibly the easiest way to gain likes. Some people have 1,000+ friends, so if you can convert half of these into likes, you're sitting pretty at 500 already!
2. Use a Recognisable Profile Picture
Your profile picture is what everyone will see. It'll be the thing everyone sees in the ads, sponsored stories, news feed updates and more. People will need to be able to recognise your brand instantly, something which will draw many in purely for the reason that they recognise the logo. Using an official logo that instantly connects with your brand is the easiest way to be recognised on social media.
3. Include a Link in the Beginning of the "About" Section 
Putting a link to your website at the end of your summary makes the user actually search for your site, which no one really wants to do in the modern world of technology. Everybody wants something and they want it now. Including a link to your site at the beginning of your summary makes it visible to all, giving your site increased traffic.
4. Don't Forget Your Contact Info
We're struggling to think of things that are more annoying than not being able to find the address, especially the phone number, of a company when you really need it. Facebook's recent mobile page updates make those details dominate, so keep it that.
5. Respond to Your Fans!
If people are asking questions, leave negative feedback or complaining about your brand, don't ignore them. It's probably the worst thing you could do. Leaving genuine questions unanswered just looks bad on the brand. People will respect you more if you own up to mistakes and help users in correcting them.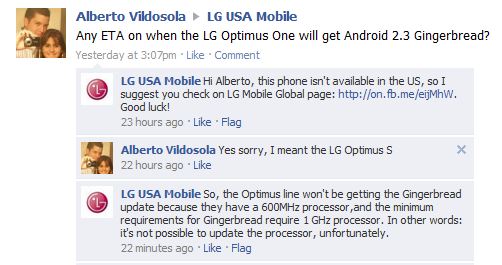 6. Tell People What You Want
Subtly hinting isn't always the best technique when trying to get what you want. The best way to get your audience to like, comment and share your posts is simply asking them to do as such. It sounds silly, we know, but being straight up with people is the best approach to gaining results.
7. Belong to a Category
You may think it obvious what industry you fall under, explaining it at length in the 'About' section of your page, but the harsh reality is that people aren't going to know unless they find this information. Belonging to an official category for your business is one of the best things to do. It'll help relevant users find you much easier as they can search for industry, not just name.
8. Make Your Cover Photo Relevant 
This is one of the first things people will see when they enter your page, so make it eye catching! Don't leave it pixelated and poorly designed. The imagery should line up with what your business does. This is some people's first impression of you, so make it good.
9. Fangating Your Content Means More Likes
If you're fortunate enough to be running promotions, offers and sweepstakes on your page, be sure to fangate it. Fangating is essentially a process in which it requires people to like your page in order to gain access to the content/offers. It's a great tool for earning new fans because let's face it, who doesn't like free stuff?
10. Plan Ahead
If you have spare time available, use it to schedule future posts. Scheduling will become your best friend in finding a consistent posting pattern. It saves a lot of daily time and beats searching all over the internet for a good piece of content every day.
11. Get Your Website and Emails Connected
Adding Follow and Like buttons to your website and email templates so people will know about your social media profiles. These people are already invested in your brand; otherwise they wouldn't be holding contact with you. Bring them into the social experience and get them to like to their hearts content.
12. Cross Promote
Lucky enough to have a good amount of followers on each platform? Divert them each way. Showing your Twitter followers to your Facebook page and vice versa is a simple way to gain more potential likes and follows. This allows your reach to be maximised, creating multiple touch points for your customers to interact with.
13. Questions 
Asking questions in your Facebook posts are proven to drive engagement levels with your customers. Making sure that your questions are relevant is a great way for high interaction, and make sure to chime in when the discussion gets going.
14. Use a Systematic Approach
Make a calendar with specific goals and tasks, just so you know where you want to go. Measure your progress along the way and improve what's falling behind. Social media is spontaneous at the best of times, anything can happen, but planning ahead will keep you primed no matter what.
15. Less is More
Keep your word count low as not everyone wants their feed clogged up with long posts. The shorter a status can be, the better. Make sure you're direct about things, wasting time on long posts will waste time and followers. Short and sweet is the best policy.
16. Post Often to Keep Interest
Facebook isn't a tool that you can just create and post every week or so. It's about constant interaction with the audience, not a fragmented, broken down relationship. Use it accordingly and reap the rewards.
As always, contact us to hear more about the social media services we offer. We're always happy to answer any questions you may have.
Latest posts by Daniel Ricardo
(see all)