Google star ratings are a visual incentive to click! When you see star ratings underneath a webpage as opposed to another you're more likely to trust that website more. This is because people trust other people and are more likely to want a product or service that has been tested before and has positive reviews over another that has no proof of usage. So the question remains: how do we get those stars?
There are various methods to get the stars underneath the organic searches, here are the most important steps:
First things first: get reviews
In order to get people to rate your product or service, a platform where a review can be added needs to be created! So get busy and set up a Yelp, Google Local, Google Maps, Google My Business, Angie's list, Yahoo Local, LinkedIn, TripAdvisor and City Search!
After this has been done make sure you:
Ask your customers for reviews (especially Google reviews)
Make it easy for them to review you (e.g. add a link on your website, send an email to your subscribers or set up an automatic following a sale on your website)
Always reply to reviews (especially the bad ones!)
Let Google know with Schema.org
Additional information on Google organic searches are called enriched snippets and can vary from ratings and reviews to pictures and videos. In the case of ratings, however, the number of stars a business has been given needs to be specified in Google's eyes, as it is only recognised as a number. In order to make that number into a rating (and then a star) it is important to use Schema. Usually, the HTML tag tells the browser the content of a page and how this page needs to be displayed; Schema makes sure the vocabularies used are recognised by major search engines such as Google, Microsoft, Yahoo and Yandex. The data specific for ratings should show as "reviewRating" with the scale being provided as one to five stars. The best way to optimize and add content is to use a combination of Schema, Microdata, RDFa and JSON-LD.
Local Rating
Local organic searches are accessible in two main ways, either through google maps or through universal searches that have been specified with the addition of a town or city in the search browser. In this case, the stars that we see underneath a business' website are Google's own reviews and ratings that can be available when joining My Business.  In that case, Google will only show their own reviews and discard any third party ratings.
Authority
There is a massive correlation between the authority of a website and the possibility of organic star ratings so once you've added your business to all the major review sites, you've specified the relevant schema and encouraged your customers to leave you a review it is time to concentrate even more on site authority. Site authority is achieved through the display of great content, spreading your content across and optimising your SEO techniques.
Add reviews to your site
Once you have great reviews, add them to your WordPress site by installing the Google Reviews Widget. It will show your viewers your products and services can be trusted, potentially lower your bounce rate, help your SEO and increase your overall sales!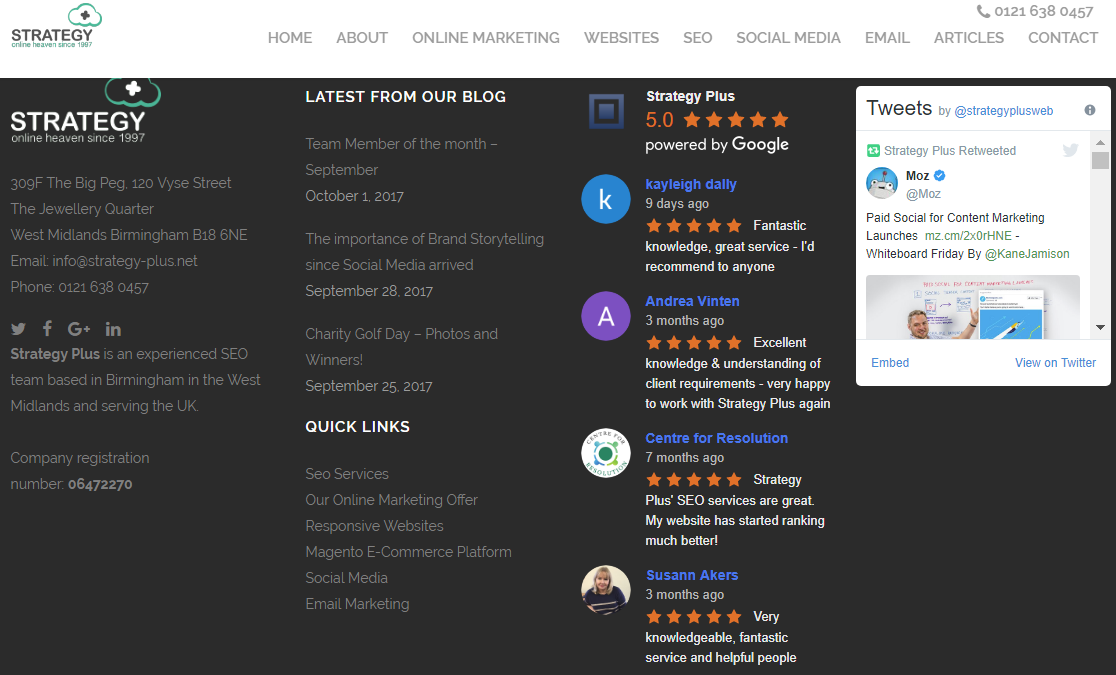 The importance of reviews 
Chances are, if you are reading this article, you know how important having business reviews is. Whether these are on Google, on Tripadvisor or on Bing, (positive) reviews make your business more trustworthy in the eyes of potential new customers.
In 2017, what was born as a prank, has proven just how much reviews matter to generate business. Oobah Butler used to get paid by restaurants to write fake reviews on Tripadvisor. What started as a relatively innocent business, became a real social experiment for Oobah, who decided to test the importance of reviews. By updating his Tripadvisor account and writing a multitude of reviews, he managed to rank a fake restaurant number one in London. Find out more about this here:
Latest posts by Daniel Ricardo
(see all)