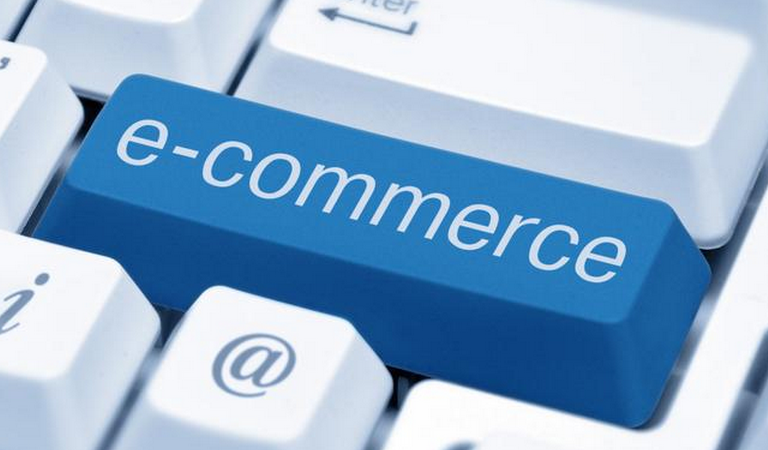 E-commerce websites are vital for the online revolution, but how can they help your business?
The online world is constantly evolving into a multitude of things, forming and shaping into new areas, technologies, ideas and expectations. The challenge for the online retailers is to keep up with the ever changing web, and e-commerce websites may find it harder than most to stay on the ball when it comes to their websites. An e-commerce website for example is possibly the most popular on the web, with millions of domains being filled with e-commerce web pages and offers, but just how hard is it to keep up?
An e-commerce website that is no older than a mere four years can now be categorised as 'past it', where as any other industry would consider such a website as relatively modern and functioning well for its purposes. The difficultly of operating an e-commerce website comes in keeping content fresh and design user friendly. A website is designed to set you apart from your competitors and give your customers as best an experience that they can have, so what should an e-commerce website be?
Below are eight tips that you should consider adding onto your e-commerce design, as they can make or break your customer service experience:
A personal browsing experience
Though providing customers with a specific, tailored web experience may seem difficult, it actually isn't. It's as simple as giving them content which could be of interest to each user through their browsing history on your website. Providing such a service would increase levels of conversion and generate a customer brand loyalty, something that will never damage your brand. It delivers the right message to the right user, allowing for more sales to generate through specific content.
Accompanying quality content
Quality products should always be accompanied by quality content. Delivering text, images and videos to accompany your products will always go down well in the sense of user experience: your content should reflect your brand whilst promoting an engaging customer experience. Clothing websites should give customers high quality images of the products, so the customers can get a better look at the products they're looking to purchase.
A responsive web design
With a number of devices now having the ability to go online and browse websites at will, it's important that your website is built with these devices in mind, catering to the needs of your audience with a responsive website. A responsive design takes into consideration the width of the screen that they're viewing your website on, automatically altering itself to fit their device without giving the user a difficult experience in the process. This allows content to be streamlined and updated all on the same platform as a responsive design can be operated all on one domain, providing a better overall experience for the customers and yourselves.
Next day delivery is an option
People who are shopping online often want their products now. They want to make pay for the item and have it straight on their doorstep, so maybe offering next day delivery for your online purchases is the best way to give them their products as quick as possible. This makes the online experience much closer to that of the store experience and failure to do so may leading to a loss of sales. View your current delivery options and don't be afraid to ask your customers for their opinion. This will allow you to have a much better insight into what exactly your customer wants and needs.
Increase the checkout VALUE
Offer your customers better prices on products at the checkout in order to increase your levels of sales further. For example, if a customer buys an expensive item, like a new TV, wouldn't it be wise to offer accessories to them at much cheaper prices? This rewards any high paying customers with lower priced products, as failing to give them an incentive to buy will result in lower sales.
Page load speed is important
The loading time of your website is an important factor for all, as a longer loading time will result in your audience leaving your homepage. Having a poor page load speed will have a negative effect on the customer experience, whilst directly influencing the way your page may be ranked in Google as a higher dropout rate on the homepage will make your page rank lower. Having a fast website will result in a better customer experience whilst giving a great e-commerce site.
Guided purchasing offers a better experience
A guided purchase is a process by which customers are helped to choose their end purchases through recommendations that suit their needs. For example, it's giving the user information regarding all forms of the product that they're viewing, allowing them to make a better choice in the buying process.
Usability should be easy
We'll leave you with possibly the most important factor. You need to make sure your website is one that delivers a customer-friendly experience, because otherwise, it's pointless to have great prices are next day delivery if they don't have an easy time going around your website. If customers can't even navigate to products they want to buy, how are they going to spend their money at checkout when?
For more on e-commerce sites and their development, please visit our website for a full list of web designservices.
Latest posts by Daniel Ricardo
(see all)