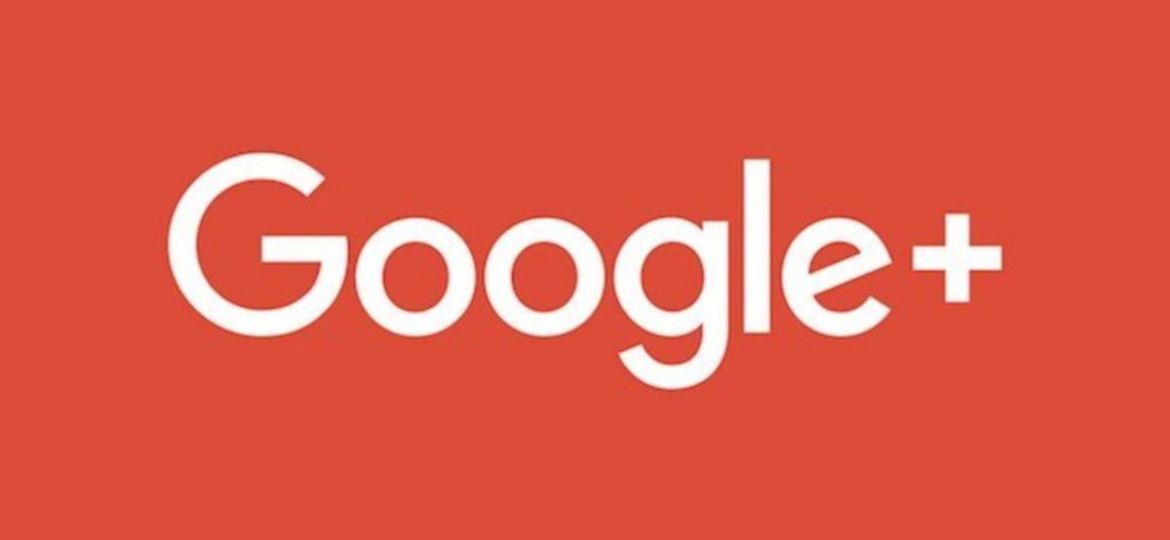 Whilst we had hunches regarding the intimate link between Google and its Authorship influence, we didn't expect to see the actual influence it has on the search results rankings. A study conducted for 3 weeks between February and March of 2013 was undertaken by blogger Jeff Sauer. He looked at what would happen to the rankings of a brand new website (4 to be exact) when only promoted by Google+. The conclusion offers an insight into the huge influence Google+ has and the value it holds in search results:
"A single +1 from an authoritative Google+ account can propel a brand new site to a top 10 ranking with no other promotional activity involved, as long as the site being promoted is in the same niche as the Google+ account."
Yes, that's correct. You did read that right. A single +1 took a brand new website into a top 10 search ranking for a targeted keyword overnight. Impressively, it stayed there.
Isolating your website to Google+
4 websites were created, using brand new domain names to eliminate any interaction
Site niches were chosen specifically based on relative competition and similar monthly exact match search volumes
All of the domains were registered within a 15 minute period of one another and each was registered under different hosting companies
All websites were built using WordPress, designed with the default 2012 theme and using the same plugins
Google Webmaster Tools and Google Analytics were installed on each site, also using an XML sitemap
Each individual site had 3 pages of content, all of a similar length, using images and videos.
Proxy servers were used to create accounts where needed, in order to prevent any mix up in the results
Variable in site connections
The only variable between the four sites is how they were all connected to Google+ in order to see how different use of Google affects rankings:
No Google+: The first site wasn't connected to Google+, nor did it receive any +1's
New Google+: The second site was connected to a brand new Google+ account, being verified as an author to the website. The site homepage was given a +1 from its Google+ account.
Less Than Relevant Google+: The third site was connected to an established Google+ account and verified as an author to the website. The site was in a niche that had never before been discussed on the Google+ account. The site homepage was given a +1 from the Google+ account.
Relevant Google+: The final site was again connected to an established Google+ account and verified as an author to the website. Yet this site was in a niche that was talked about often on the Google+ account. The site's homepage was given a +1 from the Google+ account.
Overnight Fame
The impact of Google+ didn't take long to see. The 3 sites with Google+ were all crawled by Google Webmaster Tools within 24 hours of creation. The first website that didn't use Google+ wasn't crawled until a day later.
The rankings for each site were all checked the day after launch and they have noticeable differences in their listings. According to which account was used for their promotion.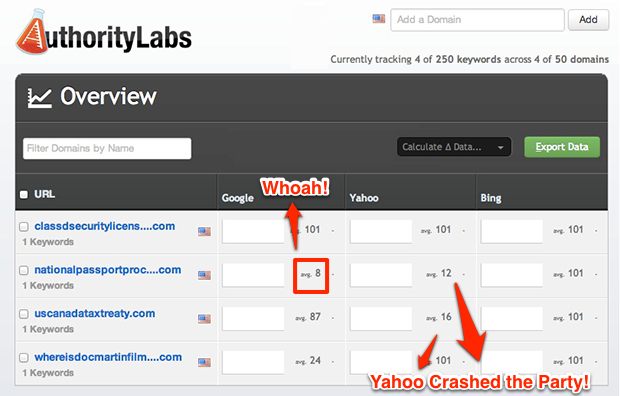 The day after launching the sites they all ranked in Google, even the first website that didn't receive a +1 from a Google+ account. The site that ranked highest was the most relevant to the researchers Google+ account (he's a travelling blogger who writes articles regarding his experiences). He often posts travel links onto his Google+ and Google recognised this website as relevant to his profile, ranking the site #8 for the targeted keyword a day later.
The next best ranking site was the site that received a +1 from an established Google+ account, which wasn't topically relevant to his profile.
8 Reasons why you need to become a Google+ authority
Google+ has a huge impact on a websites SEO results
With search results regarding Google, you're becoming more important to your website than your domain name. In this instance of you, it's how Google views you. If you have an established reputation for being a valued contributor to Google+ and your account. Thus content you share on Google+ has a much-improved chance of ranking higher in Google Search results almost instantly.
Whilst various other factors of SEO still remain in achieving a #1 ranking for competitive keywords, Google+ cannot be excluded as being a part of a well-balanced plan of attack. Preparing for this battle by adding numerous people to your circles on Google+ is a way of victory, sharing relevant articles and ways of interaction with the community are also incredibly helpful.
Google Authorship creates a win-win situation
Writing regularly and verifying with Google that the piece of content you produced is your own work. Thus, sending a signal that with the content you produce for your Google+. It says that you're a trusted writer and you, therefore, can be trusted in providing value for their customers.
You help Google become better and in return, they help you build an audience that you serve with relevant content. In our eyes, that's a win-win!
Using Authorship has contributor limits
Within the study, Sauer verified himself as a contributor to 12 websites on Google+. He added the two sites to this list, those being specific to that of the case study. And he stated that "I (he) was not able to see my author profile on the articles when initially published. After clearing out some sites that I don't contribute to as often, I saw authorship on my site the next day." This could suggest that Google limits some accounts to a limit of 10 authorships on searches. With anything out of the top ten not being shown by Google.
This isn't proven and is simply a suggestion of the search results within Google Search. So the perfect follow-up to this case study would be a higher authoritative and diverse blogging Google+ user. Who would be able to conduct a test on their contribution lists and what shows up in search results.
Google Authorship alone does not appear to be a ranking factor
Sauer said, "I was under the impression that Google Authorship alone would make my site rank, but I was unable to prove so in this experiment."
It seems likely that Authorship could possibly be a leading factor in rankings. As shown when he verified as a contributor and his page rankings came up incredibly high. Maybe it has a huge hand in raising rankings and maybe it doesn't until Google confirm such statements we cannot say for sure.
Does Yahoo use public Google+ data?
Yahoo apparently collects Google+ data according to Sauer. When he used the same specific search terms in Yahoo that he'd used on his Google Search, he found that the search results were almost identical.
Whilst this may seem a little tasteless from Yahoo, it's easy to understand why they'd utilize such important public information available from Google+.
SEO Analysis tools will 'need to adjust'
It will become increasingly difficult in trusting an SEO Analysis Tool that doesn't incorporate Google +1's into their data. Sauer hopes that the "smart tool makers are already tapping into the Social Data Hub to pull more of this information into their analysis tools."
We completely agree, having an SEO tool that doesn't take into account Google's +1's is somewhat useless in collaborating its results.
Using Google Author Stats
For anyone who has been granted Google Authorship, you should regularly check that you quantify the value and impact of your writing in search results via Google Author Stats.
You are able to access this tool from within Google's Webmaster Tools. With this in-depth report covering all of the sites that you have as a verified author. Ever wonder why your articles are actually reaching, if any? Using the author stats provides a brilliant reality check from your Google+.
New Sites can rank quickly when using Google+ and Retain Rankings
A new site can see many meaningful rankings within as little as a day of the domain name being registered and active. Not only this but the rankings also might hold at a steady pace or even improve. Even without any future promotion. Over the course of a 3-week period, all four sites of the study maintained a steady or increased position in rankings.
While the study mentioned in this article was conducted at the beginning of 2013, Google+ still has a significant impact on your website's rankings and should therefore always be part of your SEO strategy. It is a free, simple and fast tool that will ensure good results with minimal effort.
If you are not sure how to improve your rankings and you are looking for help for your site's SEO, contact us, we will be happy to help.
Latest posts by Daniel Ricardo
(see all)