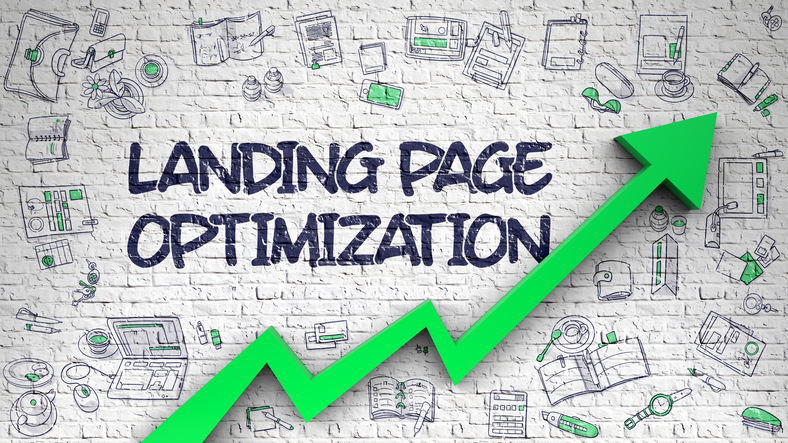 .A landing page is a page on your website that is designed to obtain a conversion, whether this is a sale, a download, a contact form or an upload. High-conversion rates on a landing page are on the basis of a successful online business. The more landing pages you have on your website, the more likely you are to get search traffic and conversions so never underestimate the power of an SEO friendly landing page. Websites with 10-15 landing pages, in fact, get 55% more conversions than websites with less than 10. Now that you know how important landing pages are, what makes a good landing page?
Useful content
Content, in the world of SEO, will always be King. Make sure the content and design of your landing page are specific to what your users are looking for. In addition to this make it appealing to the eye and  informative. A compelling headline, great content and a testimonial/ review from a previous user are great ways to increase the conversion rate.
Low bounce rate
Avoid adding a navigation bar on your landing pages as you want users to stay and make a conversion.
Call to Actions
A landing page without Call to Actions might as well not be there. It is best to have Call to Actions such as 'Buy Now', 'Download' or 'Sign up Now' buttons that are easily seen. Usually, they are placed at the top and bottom of your landing pages. They show focus and they are a visual incentive for conversion.
A good looking landing page, however, is worthless if users can't find it, meaning it should always be optimised for SEO.
Links are on the basis of successful SEO tactics and they are not likely to go anywhere. Make sure all relevant content on your website's pages or blog section links to your landing pages. Doing this will drive more traffic and conversions as a result.  
Now that you know what makes a great landing page, what are you waiting for? Start increasing your conversions today!
Latest posts by Daniel Ricardo
(see all)