Hubspot Certified
Google Ad Certified
0 Fixed Term Contracts
The Anything & Everything Package – £790PM
As a small business, you will need to outsource your Digital Marketing to specialists who can deliver the best bang for your buck
With Digital Marketing consisting of many disciplines, it's best to keep it under one roof, with one clear Strategy.
The A&E package is designed to cover all aspects of your Digital Marketing strategy. You can utilise any of our in-house experts across any aspect of Digital Marketing.
With our A&E package, you will have your own Digital Marketing team at your disposal. Not only this, but our Director Dan creates the perfect strategy and ensures our team is working every week of the month to achieve your goals.
We understand that we must be agile and be able to offer exactly what you need every month, rather than stick to a set service offering. The A&E package offers the very best expertise and ultimate flexibility.
Our certified status with HubSpot is evidence of our capabilities in delivering real business growth, through their suite of tools and our Digital Marketing strategy.
We have been practising and implementing the inbound methodology since 2012, generating sustainable growth for our clients. We are here to ensure you make the most of your HubSpot investment, the suite of tools has huge potential, let's put them to work.
Don't just take our word for it though, here is what our clients say.
Jason Boden
Plan (B) Creative
At very short notice, Strategy Plus brought this project to the forefront and worked until complete and live, in line with my clients timeline.

Kishma Bolaji
Birmingham Black Lawyers
From start to finish, an excellent service and we are so glad we found you! You somehow managed to turn the vision in my head into actual browsable pages on screen and exceeded my expectations. Anne is a patient and knowledgeable project manager and we look forward to a continued working relationship with Strategy Plus. On behalf of myself and the Birmingham Black Lawyers Team, thank you so much for our fantastic new website!

Brendan Wincott
Guardian Support UK
Great Company and great service…
Brendan Wincott
Managing Director

Samantha Murray
Reid & Co Solicitors
We were thoroughly impressed with the speed at which you got the website up and running, once we confirmed what we wanted and easy you made things.

Darrell Coghlan
Security 3000
Just to let you know we have just had probably one of the most famous brands contact us with regards to security services … was very impressed with the website.
Darrell Coghlan
Managing Director

Rebecca Lynch
Birmingham Law Society
We have been extremely pleased with the work of Strategy Plus at Birmingham Law Society. They have supported us through a large software project and produced a very sleek and professional website. I would highly recommend!
Rebbeca Lynch
Head of Operations
Birmingham Law Society
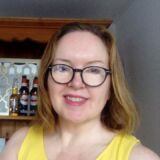 Clare McKee
WM5G
Daniel from Strategy Plus recently ran 2 workshops for a large group of West Midlands based small businesses. Sharing insights into what strategy is and isn't, and how to approach creating an impactful business strategy. In the second workshop – 15 essentials for e-commerce success, Strategy Plus shared just what it takes; from product selection and profit margins, to effective joined-up marketing that delivers sales.
The audience was amazed at how much they had learnt and have since created their own business strategy and e-commerce business plans.
Nothing beats learning from a successful practitioner that does this stuff day in day out. It keeps it real. Thank you very much Strategy Plus on behalf of WM5G and 80 ambitious small businesses!
Clare Mckee
WM5G Innovation Partnership Manager

Rick Lovell
Achieve Health
Exactly what is says on the tin! I have had the pleasure of working with Strategy Plus in my previous business and in my new business. Not only has every aspect of the work they have carried out been excellent, they are also extremely approachable, understanding and easy to talk to. Whether you need a website, e-commerce platform, SEO, social media management, digital marketing, analytics or just about anything else world wide web related Strategy Plus really can help make it internet heaven!

William Wong
Chung Ying Restaurants
Strategy Plus look after the email marketing for my business. They produce material to a high standard and are able to turn work around very quickly. Highly recommend to any business looking to outsource their email marketing.
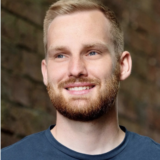 Matthew Ward
Copper & Ash
Fantastic knowledge, great service – I'd recommend to anyone
