We are trusted by Hubspot to help SME's maximise their returns
HubSpot is the world's leading, all-in-one inbound marketing, sales and customer services platform. If implemented correctly, your marketing will be magnified, sales more fruitful and customers will increase in value.
If you sell products or services, business to business, that require some consideration, Strategy Plus and Hubspot are the perfect partners for your growth.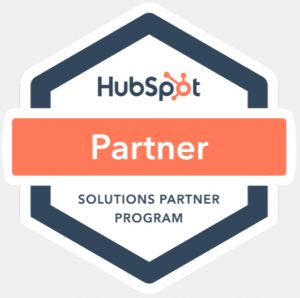 Our certified status with HubSpot is evidence of our capabilities in delivering real business growth, through their suite of tools and our Digital Marketing strategy.
We have been practising and implementing the inbound methodology since 2012, generating sustainable growth for our clients. We are here to ensure you make the most of your HubSpot investment, the suite of tools has huge potential, let's put them to work.
Master the HubSpot Growth Stack
with Strategy Plus
HubSpot CRM
The CRM is central to the Hubspot Suite, a beautifully simple database to hold all your valuable contact data.
No matter whether you are in Marketing, Sales or servicing your customers, this CRM will e part of your daily business and it's super easy to use. Whether than be on desktop or mobile.
With integrations for various popular systems such as Gmail, the effort ensuring the data is up to date and consistent, really is kept to a minimum.
HubSpot Sales Hub
Make your sales team highly effective and efficient with this tailor-made hub of tools. Not only does is save huge amount of time, but it provides real time insights to ensure your sales people take the right action at the right time.
As a result you will find your team will be having far more timely and relevant conversations with prospects and achieve far better closing rates.
Hubspot Sales is the sales person's dream, once mastered, they will never look back.
HubSpot Marketing Hub
The HubSpot Marketing Hub is a rapidly evolving tool for the management of the entire marketing funnel.
Blend builds effective customer journeys, from first discovery through to qualified lead, that leverage all of HubSpot's marketing tools.
HubSpot Service Hub
Customers are arguably the most valuable part of your business. If you delight them and engage them at the right time, you will see customers;
Increase in lifetime value
Refer more business
Strategy Plus will customise the Service Hub various communication channels to ensure your customer's find it effortless when in need of support. Whether that be via email, live chat or knowledge base sections of your website.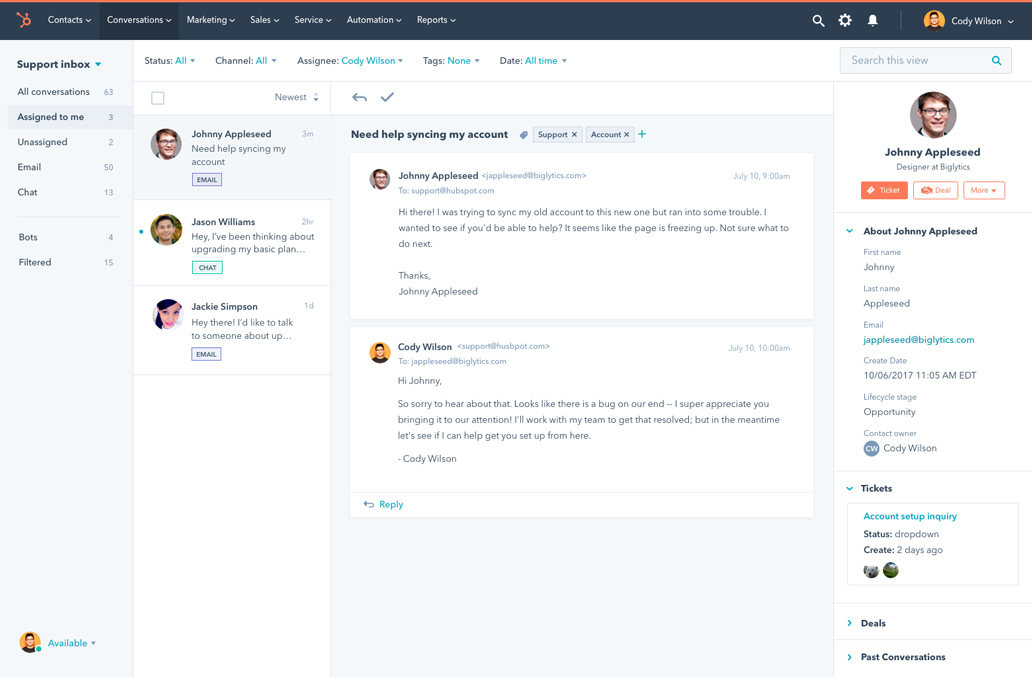 How do we add real value to HubSpot?
HubSpot is market leading growth automation platform, but it's like a rocket without fuel.
Here are the ways in which we fuel your growth automation.
Content marketing
Blog writing
Video & Social media marketing
SEO & Infographics
E-books
Lead generation
Landing page design
CTA creation
Conversion Rate Optimisation
Website development
Marketing automation
Personalised email marketing
Lead nurturing & workflows
Real-time notifications
Measurement & reporting
Sales
Email sequences
Pipeline creations
Real-time insights
Sales forecasting
Customer services
Communication channel customisation
Knowledge base creation
Customers surveys
CRM Support
Migration
Customisation
Integrations
Ongoing support
Inbound Growth Foundation
Package £1800 + vat
Every Marketing Strategy needs a foundation to work from. We will perform a deep dive into your business, goals and online presence to create a clear view for the strategy and tactics needed for successful sustainable growth.
We will deliver the fundamental groundwork for your inbound marketing strategy to secure its success.
Here are the key deliverables you can expect to receive once we've completed.
Company Positioning Statement
Value Proposition
Keyword Research
Social Media & Content Audit
Competitor Review
Buyer Persona Creations
Product/Services Messaging
Smart Goal Setting
Inbound Website Audit
12 mp. Iinbound Marketing Plan
HubSpot Trial & Tool Review
Comprehensive Walkthrough
Our methodology is split between two half day workshops, a final presentation, as well as our teamwork in the background.