With the evolving world of digital and social marketing, you will have heard about the power of visual content and in particular, video. Whether it's to increase brand awareness, educate your customers or generate leads, videos can be used throughout the buying process.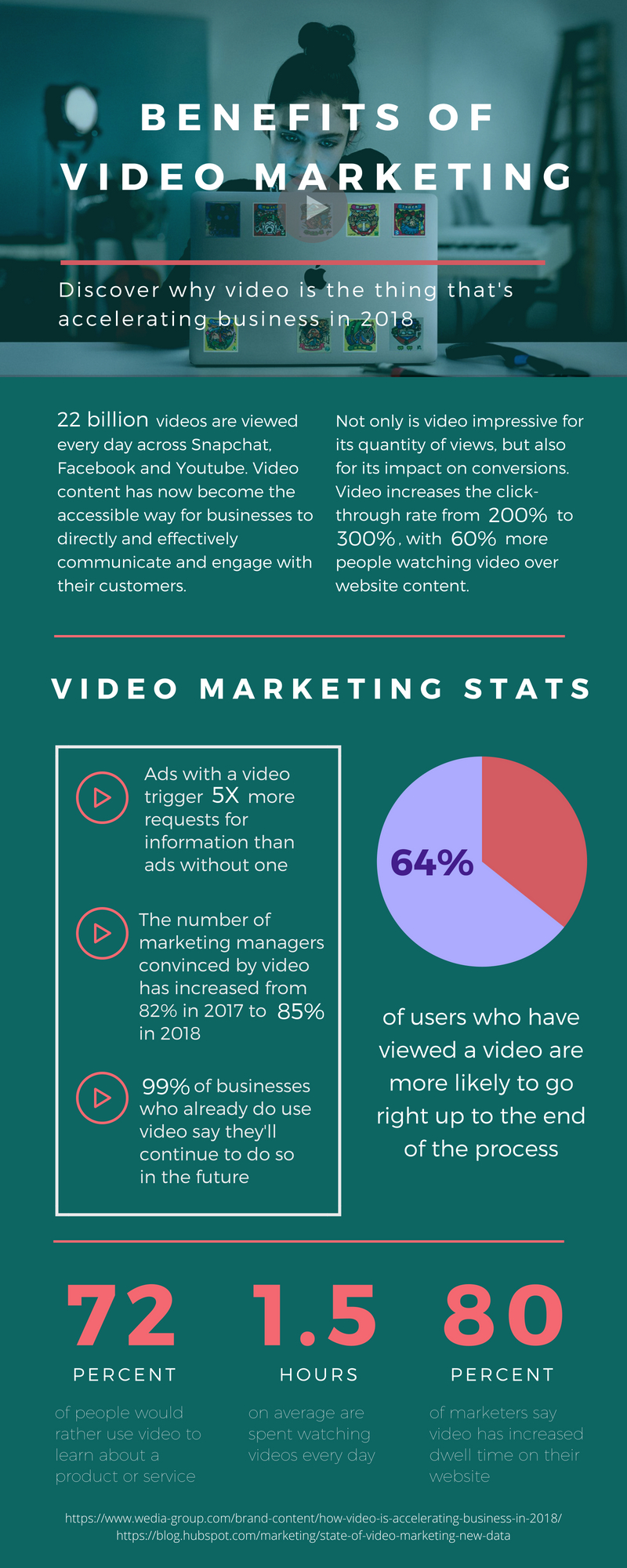 We have always encouraged our clients to use Videos for their online marketing but found there has been a real gap in the market when it comes to video production. Most SME's do not have a couple of grand to spend on every video produced, which is the typical cost when approaching a traditional video production company. This means a lot of clients try and fail to create their own videos and inevitably give up shortly after starting.
We have met with many video production companies to explain the need for much more simple and regular videos for online marketing. We were looking for a way in which they can create 6 videos for less than the normal cost for one glossy corporate video usually used for exhibitions, website homepages etc. However, we haven't been able to find such a supplier and decided to research into the field of video ourselves.
After 12 months of researching equipment and editing suites, we have now started to offer simple video marketing services.
What you get:
Strategy
Filming
Edited Video/Audio content
Published via your website, YouTube, Facebook etc.
Due to our service being tailored to Social Media, the turnaround is quick and affordable.