Responsive Websites
Mobile web usage overtakes desktop for first time Nov 2016 (Telegraph)
THE CHANGING FACE OF DEVICES
The entire purpose of our websites are to increase the conversion rate and to decrease the bounce rate. Therefore when you look around at the fast growing number of different devices that your customers are using to engage with today, we have to ensure your website usability is optimised for all mobile devices.
Giving your customers the very best experience across mobile, tablet and desktop is now a given in this digital world going forwards. The term responsively designed is now so embedded in our design approach at Strategy-plus that all sites are built in this way. Responsive design.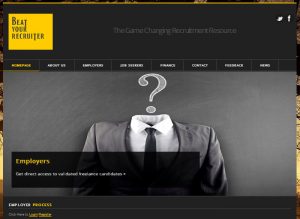 THE BEST ONLINE EXPERIENCE
Undoubtedly this change in the way people are engaging online and viewing websites means that Strategy-Plus are continually growing our expertise in how to help our customers offer the best online experience for their brands and experience.
In the recent past many businesses opted for a separate mobile version of their website and you will still see them. They start with "m.somethingorother" instead of "www"
These are toned down versions of the larger desktop sites and have reduced functionality and content, together with the additional development and supports cost of two sites. Less of an enjoyable experience user and there are two many different screen sizes to cater for.
These m – only sites are relatively simple to build and cost less in design and development. Responsive websites are more complicated to build; having a higher upfront cost. One important consideration is the "lifetime" cost.
Over time, it can be much more cost-effective to build a responsive website and optimise it for all standard resolutions. This also means that future updates related to content are to be done at one place instead of multiple versions of the website(s) that cater to each screen width.
.A landing page is a page on your website that is designed to obtain a conversion, whether this is a sale, a download, a contact form or an upload. High-conversion rates on a landing page are on the basis of a successful online business. The...

If you're not entirely sure what a rebrand is, I suggest you take a look at Lia's article, but I thought I would explain why we chose to go through this challenging and time-consuming process. If I were to start the business from today I...

Congrats! You have a website, you may have had it for some time and yet you're still not sure if it's working as well as it could. You might even know that that there's thousands of visits but very little leads. Or maybe you used...