The brand's come a long way from where it began over 20 years ago.
And yet, we are driven by the same belief that "we succeed by growing others".
<! ========= Cool Timeline Free 2.5 =========>
Timeline
1997
Keith Ricardo
Strategy Plus was launched in 1997 by Keith Ricardo, an international marketing consultant.
The company offered web design and internet marketing by a team of two, Keith and Cris, a web developer.
2002
Dan
Keith's son Dan had followed in his dad's footsteps, studying marketing at university. After graduating in 2002, Dan joined Strategy Plus. The business was pitching website and SEO packages, offering multiple domains on a no win no fee SEO contract. If only SEO was still that predictable. At this point, businesses were still trying to get their heads around the online world and what it would mean for them.
Technological developments and innovations were fast moving, but by the time the recession hit in 2008 Strategy Plus hadn't actually changed all that much. Other than the team being bigger with more developers joining from Bucharest, the business had moved on very little from it's 1997 beginnings. With bankers having turned the world upside down and Keith now suffering from ill health, the business struggled.
2012
Cris
In 2012, after getting the business through the banking crisis recession, Keith retired and Dan stepped up to run the business. With the new leadership came a brand refresh.
The team had shrunk to its core development team Cris and Cosmin. It wasn't going to be a walk in the park for the three-man band. Dan recognised the pace at which the digital sphere was developing and with it, businesses' needs and consumer demands. Dan knew the only way for Strategy Plus to not just survive but thrive, was to diversify and expand both its offering and team.
2020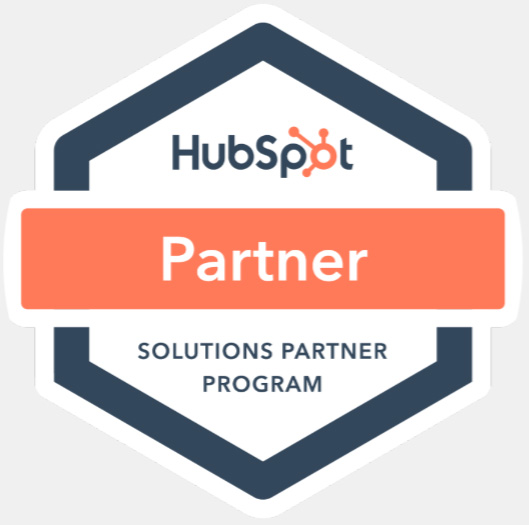 Strategy Plus has evolved into an inbound marketing agency with a team of UK based content creators. And we are proud to have become Hubspot Certified Partners in 2020. The company may have grown, but we've stuck to our value promise of creating trust through transparency and delivering real value to our treasured small business clients. Plus, Dan and Cris are still central pillars of the Strategy Plus team.
Since 2007 we have been based in Birmingham's Jewellery Quarter and are excited to say that in 2021 we put down permanent roots in this historic quarter, buying our own little office outright. Having said that, we now mostly work remotely since it's the new normal!
Strategy Plus is and always will be an agency that understands its success is reliant on growing others, the growth of both clients and its team. Everything we do for our clients looks to their business goals, their vision and mission, not merely short-term vanity figures. To deliver for our clients, we ensure we take the time to continuously develop our skills and enhance our knowledge, always sharing what we know with one another.
We love growing our clients and we are proud of the value we provide, delivering financially sustainable growth through truly holistic digital strategies. Our ambition is not to become the biggest, but the best at what we do.
2022
We purchased and moved into our very own office after a few months of fitting it out just as we had dreamed. Having worked remotely throughout the pandemic, it was a very proud moment to set foot in our own Jewellery Quarter home.