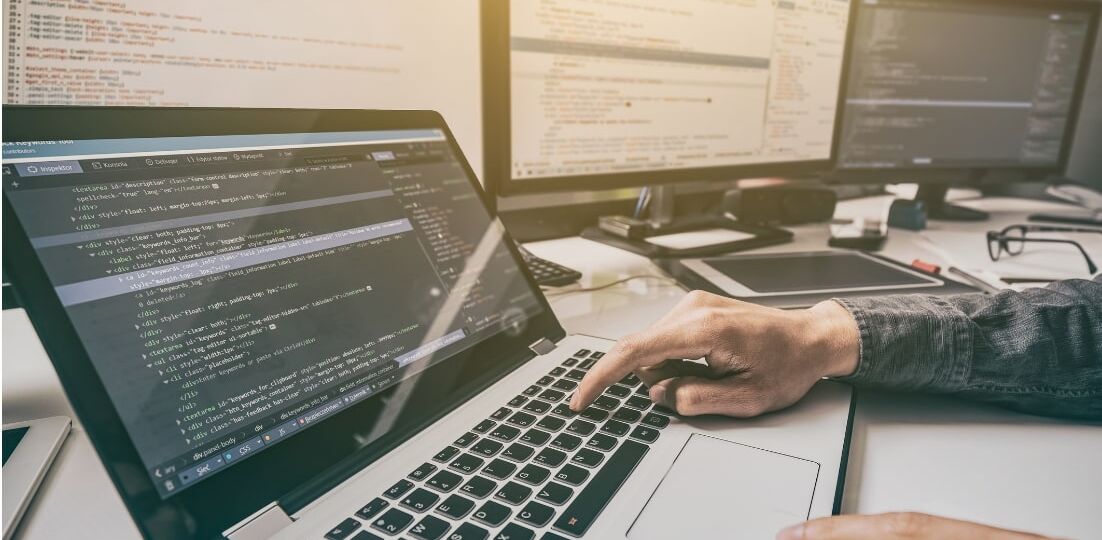 25% OF ALL WEBSITES GLOBALLY USE WORDPRESS AS THEIR DEVELOPMENT PLATFORM AS OF NOVEMBER 2015. (W3TECHS)
What is a CMS?
The simplest way to describe a CMS (Content Management System) is to say that it's a system to allow non web developers the ability to manage the content of a website.
The days of sending basic requests to your web designer should be over. It's also increasingly important to ensure your website is up to date and answering your ever changing customer needs. The major advantage of websites over printed materials is that as soon as you print something it's old and can't be changed.
We need to make sure that your site reflects your business in the very best light and a website that's up to date and expresses the very latest information will certainly go a long way to do this.
We can offer many different types of CMS when developing websites, but these are the 3 main options:
Custom built
WordPress
Magento
Custom Built
Although there are many open source CMS available now there are some occasions where a custom-made CMS developed by our programmers will be more suitable. If your website has some unique functionality then a custom CMS may be needed to manage it. Some people are also put off from using open source CMS because they come with so much functionality as standard that it can be confusing. On the other hand, our own CMS will only have the functionality you need and therefore reduces the element of confusion.
Opensource
Here you can see the top ten, most popular CMS systems, source: https://whatcms.org/Tech_Reports
WordPress
The best part about WordPress is that it's easy to use and flexible enough for just about anything. That's the main reason why WordPress has grown so much in popularity. According to a recent survey, WordPress powers 22.5% of all websites on the internet.
Due to its robust features, many of the top brands use WordPress to power their websites including but not limited to: Time Magazine, Google, Facebook, Sony, Disney, LinkedIn, The New York Times, CNN, eBay, and more. To run WordPress, all you need is a domain and web hosting. These are part of the service that we provide from Strategy-plus.
WordPress is Search Engine Friendly
WordPress is written using standard compliance high quality code and produces semantic markup which makes your site very attractive to search engines. To support this, Strategy-plus provide our clients with a full SEO ( Search Engine Optimisation ) service that gives maximum value to clients.
WordPress is Safe and Secure
WordPress is developed with security in mind, so it is considered quite safe and secure to run any website. However, just like the real world, the internet can be an uncertain place. Strategy-plus will advise in this area as part of the website deployment and support packages going forwards.
WordPress Can Handle Different Media Types
Using WordPress you are not just limited to writing text. It comes with built-in support to handle images, audio, and video content. You can also use it for document or file management.
WordPress supports Embed-enabled websites which means you can embed YouTube videos, Instagram photos, Tweets, and Soundcloud audio by just pasting the URL in your post. You can even allow your visitors to embed videos in the comments.
Magento
Flexible and Scaleable eCommerce Solutions
Magento offers flexible, scalable eCommerce solutions designed to help you grow and succeed online. Strategy-plus use Magento because it is cost-effective technology platform making it possible for you to control the content, functionality, and look and feel of your online store.
Easier Site Management
Magento has a feature for handling multiple stores. You can even operate stores on multiple websites; Magento helps you to manage them from one admin panel. All the sales and customers can be managed from a single database. This saves a lot of time when placing orders and managing sales. It also has other features such as multi-language, multi-currency support, international support, product browsing, shipping, order management etc.
Scalable Platform
Magento can be moulded into whatever you want it to be. Whether you have a small business or a large enterprise, it can adapt to your scale of business and the complexity of requirements. Magento is highly scalable and flexible so Web Developers like Strategy Plus can customise accordingly. Store Owners can expand the platform in collaboration with the Client Services Team from Strategy Plus
User Friendly
When you use Magento, the products in your store can be easily displayed. That gives people a great buying experience. The effective layout will help people in site navigation, helping them to find things they are looking for. Image Zoom-in capability and product reviews of a product are just some of the features that make Magento user-friendly and give visitors the confidence to make a purchase.
Search Engine Optimisation
If your website does not get traffic visits through search engines then you are not going to achieve a return on your investment. Search engines love Magento because it creates very clean URLs, tags and descriptions with keywords. This directly helps in sales and revenue generation. Strategy-plus has a number of SEO services that are adapted especially to make maximum use of Magento in an eCommerce environment.
Search Engine Optimisation
If your website does not get traffic visits through search engines then you are not going to achieve a return on your investment. Search engines love Magento because it creates very clean URLs, tags and descriptions with keywords. This directly helps in sales and revenue generation. Strategy-plus has a number of SEO services that are adapted especially to make maximum use of Magento in an eCommerce environment.
Magento Supports Mobile Commerce
HTML5 capabilities are now integrated into the various Magento editions. Magento store owners can offer better mobile shopping experiences across multiple web browsers and devices, especially those that don't have support for Flash.
An online store which has been developed using the Magento platform can include features like gesture-based controls, image scaling, use of both inbuilt audio and video capabilities drag and drop facilities for shopping carts etc. Our development team at Strategy-plus can work with you to design and develop the features that will bring maximum capability and value to your business.
Analytics and Reporting
With Magento, your online store is already associated with Google Analytics, Google Base and Google Checkout. This helps you keep track of your site visitors. These tools give you reports on shopping cart abandonment, search terms used within your store, most viewed products, etc. Our design team at Strategy-plus will be able to advise on how best to implement these features to get real value from the data provided.
Security and Payment Option
Magento is a secure platform. The implementation of SSL security and dedicated IP is easy. Customers will buy from your Magento stores with a feel safe. Magento provides different payment methods, which allows you to accept payments using different payment gateways like PayPal, Google etc. Customers can also pay through check/money orders, credit cards, purchase orders and many more.
Critically Assessing Your Own Need
There are times when using our Custom build CMS options is definitely the right approach. You can likely see the benefits and drawbacks of each type of software. There is no single right or wrong answer for all organisations. Instead, Strategy-Plus will work with you to decide which strengths and weaknesses matter most for your unique situation.
For instance, if you'll need to highly customise a package, it's likely to be more expensive to customise traditional vendor-provided software–if it's even possible. However, if your organisation generally needs lots of training and support, traditional vendor-provided solutions are likely to be a better fit.
In the initial Discovery phase of our engagement, we will start by building a list of your needs, researching and weighing options on more factors than just cost. We will conduct thorough due diligence, compare features and, decide which is the best approach. Custom or Open Source. We do not allow the relative accessibility of an open-source system to tempt you to start using it without having a solid set of requirements to compare against commercial alternatives we can provide. Likewise, never provide feature-rich open-source software where this level of capability is not likely to be required.
When it comes down to the wire, open-source software and vendor-provided software aren't so different. It's critical to look at the features, attributes and costs for each–and then weigh the unique benefits each model can bring.
But don't let the choice overwhelm you. The possibilities don't have to be dizzying if you work with us to break down your needs and considerations and compare the options side by side.
Custom CMS v Opensource CMS
Latest posts by Daniel Ricardo
(see all)