Front & Back End Devs

Est. 1997
Hubspot Certified
How is our web design different?
We started creating websites in 1997, just 6 years after the very first website developed by Tim Berners Lee went live. Strategy Plus was created by a Marketing Consultant and rightly imagined that the internet would be used by billions all around the world. From the very outset, we worked to understand how websites could be best used as the hub of all Marketing, both online and off. This is what makes us different, we don't think about pretty designs, we think about buyer behaviour and ultimately conversions.
Speed, Messaging, Design and Content are all factors that require real investment to beat the competition.
Since 1997 we have changed the way we develop websites, due to the improvements in open source platforms such as WordPress, we moved from our custom-built CMS to WordPress and Magento. The most recent platform we have started to utilise when appropriate is Shopify.
We were the first out of the block to develop all our websites in a mobile-friendly way, to ensure the best possible user experience n all devices.
Due to the vast array of websites and the continual challenge of getting one over your competitors it is tempting to try anything and everything. We believe in sticking to quick and concise over pretentious stylised sites that date far too quickly and perform poorly in terms of SEO.
The complexity of our websites ranges from a simple 5-page "brochure" website to full-blown eCommerce stores.
Once a website is live, we have the in-house skills to support and help develop nearly any website in the world. This could be creating landing pages or making old websites mobile responsive.
If you aren't sure how you could improve your existing site, we can perform a free video review to give you some pointers.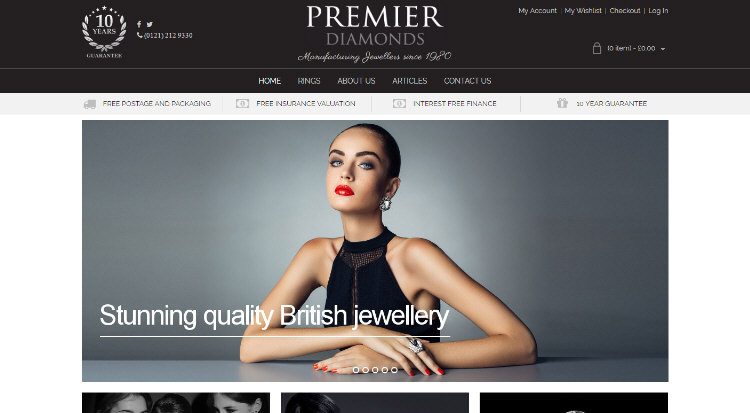 HOW TO MAKE SURE YOUR WEBSITE STANDS OUT
Here at Strategy Plus, we hope to make things as simple for you as possible. With experience since 1997 we know what is possible and what you need.
Our approach to Web Design has always been driven by our Marketing background, understanding the user's needs and your goals.
We understand your business is unique. Why? Because it is. Every single business in the world, no matter how similar, will always have a belief or a system that sets it apart from the rest. You should be proud of the unique aspects of your business and we want your website to reflect them.
We can work with you to understand the 4 key factors of your brand that will set your website apart:
Why does your brand exist
How your brand achieves the desired goals for customers
What your brand offers its customers
Who is your brands customers
INCREASE THE CONVERSION RATE BY CREATING A SEEMLESS EXPERIENCE
We need to deliver the answers to their questions and capture their aspirations as quickly as possible. Once we know your USPs (Unique Selling Points) we can then begin to communicate these as quickly as possible through imagery and obvious text. Creating the right user experience along with clear CTA's (Call To Action) will bring about the required results.
Your web design may have a couple of CTA's per page, one for those ready tp purchase and those just researching. We can advise on ways to entice people to share their data with you, such as offering a free guide or discount code. Careful consideration needs to be taken to ensure the right CTA is on the right page and in the right position.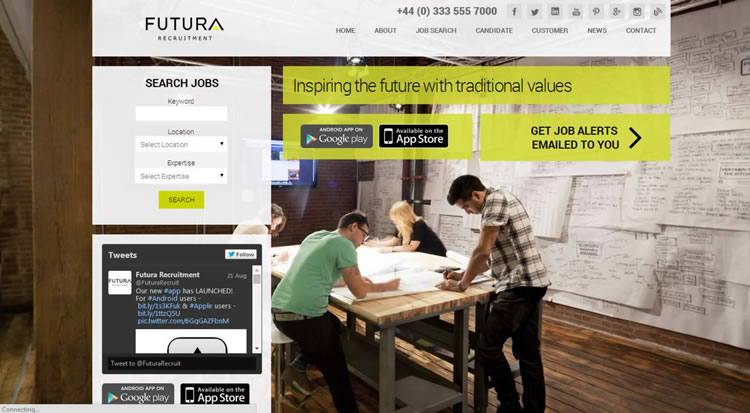 UNDERSTAND THE 3 STAGE BUYING PROCESS TO INCREASE CONVERSIONS
The 3 stages of the buying process are….
Awareness – They become aware of your brand, product, service and solution. Make sure the first few seconds on your site leave a great lasting impression e.g. great logo, imagery, banner messaging etc.
Consideration – this is where a website visitor is still unsure as to which solution is best, therefore create content on why it's best e.g. case studies, product reviews etc.
Decision – Once the website visitor is sure it's the right solution, they now need to choose who to buy it from. This is where you show content to promote yourself as against the solution e.g. free delivery, 100 years experience etc.
Pretty much every page on your site should bear in mind all three stages as you don't know which stage they are at when they land on the site.
What happens once your website is live?
Once the website goes live, it's important to keep the website up to date and relevant to ensure you make the most out of your web traffic. Once the potential customers are viewing your site, you need to be able to analyse how the site is performing and how it's being used.
From this analysis, you can begin to decide which pages are the most popular and which pages need the most improvement. Performing this task successfully will hopefully provide an increase in your conversion rates.
We are there to support you every step of the way by offering the following 4 services on a simple monthly basis, remember your website is a living thing and is never a finished product.
Hosting, Domain, Google Analytics
This ensures the website and email functionally are live, as well as providing the necessary statistics behind the websites performance.
Website Maintenance
This keeps the website fresh and interesting, providing good content for your audience.
Search Engine Optimisation
SEO (Search Engine Optimisation) is a tool used to achieve higher rankings in Google searches. This will increase the quantity of your visitors by moving your website up in search results.
CRO
When you invest heavily in web design and generating traffic, it would be an absolute waste if you don't analyse website user behaviour and continually improve the conversion rate.
Website Copywriting
We understand that you may know your business better than anyone else but may not be able to get it across as you'd like to in writing. We can help you with your website proofreading, copywriting and editing.
Graphic Design
With branding and visual content being so important in engaging your audience, we can help ensure all your content has it's desired impact with our experienced designer.
How to increase leads/sales using CRO