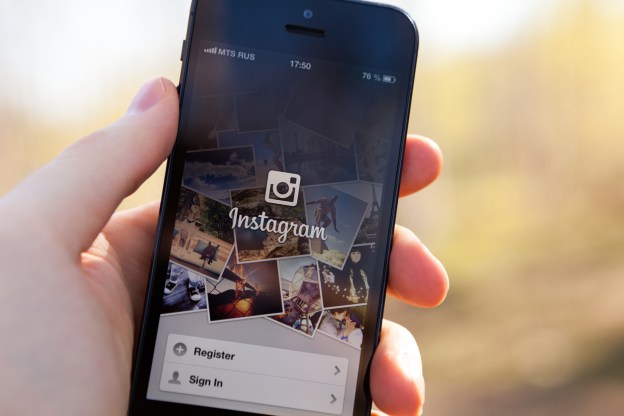 Back in 2012, Facebook paid $1 billion for Instagram and it's 50 million users. However, it certainly didn't pay for its bank balance which showed a loss of $2.7m that year. Facebook is by far the most successful Social Media platform financially with a tripling of its first quarter profits back in 2016 to $1.51 billion. Yet Twitter is still to make a profit.
The reason for this is Facebook's launch of business pages, a way or luring businesses into creating special pages with greater functionality and insights. However by doing this, they can then affect the organic reach of their posts by changing the algorithm specifically for them. As a result, business posts are far less likely to be seen by their own fans/followers without paying to have the posts boosted.
So, what does this mean for businesses on Instagram as Facebook looks to make money from it? No prizes for guessing……the launch of Instagram Business Profiles in the middle of 2016, that's what.
The appeal is obvious for businesses, it's the opportunity to view analytics and insights, everything a marketing department would want to see. Not only this, all businesses like the perceived status of a business page rather than a measly standard personal profile.
Before you jump in, please hold your horses and think about the consequences:
1. You won't maintain your current organic reach without having to pay for it.
The beauty of social media is being able to communicate with your ideal audience free of charge and naturally. If you start paying for it, you may as well be advertising in newspapers and radio stations, constantly interrupting people's natural behaviour. There is a time and place for specific adverts but the vast majority of your social media reach should be organic.
Your reach should be built through content that meets the needs and interests of your target audience. As soon as you switch to the Instagram Business Profile, they will be able to limit your organic reach. This can lead to a decrease in impressions, as well as fewer engagements,  fewer conversions and lead to fewer sales. Eventually forcing you down the paid route.
Even though Social Media advertising is relatively cheap, the cost can always increase. Not only that, the algorithm could always get more restrictive for business posts when Instagram are pushed for more profits.
2. Have your posts not seen naturally and be labelled as sponsored more often
Natural posts will get a better Click Through Rate (CTR) for two reasons:
 People don't like clicking on paid ads and your ad will be clearly labelled as sponsored. An example of this is Google PPC advertising, only 15% of clicks are on the paid adverts, even though they area smack bang right at the top of the search. People just don't like to feel as though they are being sold to.
You can always get a sense that something is not natural because the post is from someone you aren't familiar with or know you haven't chosen to follow. Once you are aware of this, you immediately feel negatively towards the business filling your feed with ads, which is opposite to the desired effect. Even if the posts aren't directly trying to sell, people will very often feel as though their space is being invaded.
Ultimately there will be more chance of your posts being seen when they are organic than paid if you stay with a regular profile and not convert to an Instagram Business Profile.
3. People like people and not businesses
I'm sure you have heard the saying "people do business with people they like", it's not "….businesses they like".
Social Media is called that for a reason, it's a medium for people to interact with each other on a social level and not be interfered with by unwanted brand messages.
The following stats go some way to show this, here are the interaction rates for businesses on Facebook and Instagram:
Facebook – 0.07%
Instagram – 4.21%
Because Facebook has limited the reach of business posts so much, it has reduced the chance of interaction. Instagram will go the same way, especially if businesses are forced or volunteer to convert to a business page.
When it comes to weighing up the decision to stick or convert, it may be down to your role within the business and the priorities that go along with it.
A Marketing Manager may decide the analytics are necessary so they can ensure a successful campaign and pay to reach your desired audience.
As a business owner, you may be wise to keep your Instagram accounts as personal to maintain good organic reach until you're forced to move.
Remember whether you opt for an Instagram Business Profile or not, either way relies on the investment of time and creativity to publish consistent, relevant and inspiring content to engage your audience again and again.
Latest posts by Daniel Ricardo
(see all)