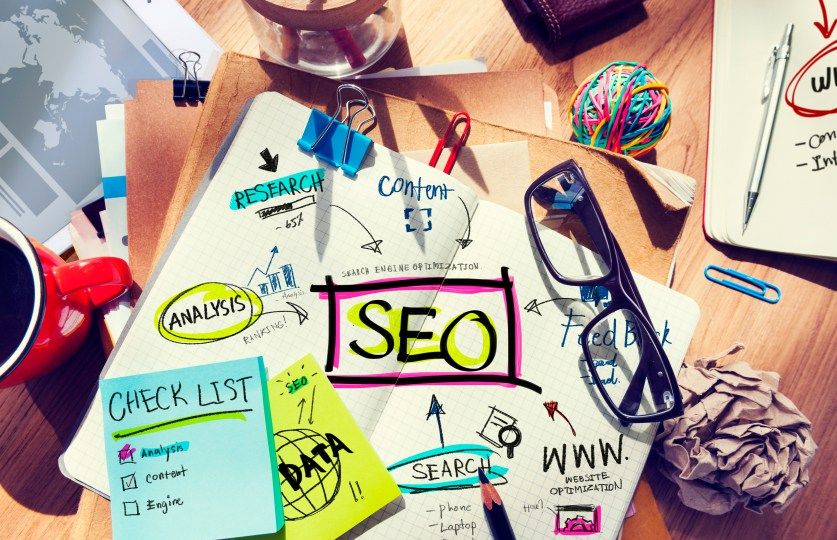 SEO has continued to see big changes over the years, digital marketing has become more popular and webmasters have come under pressure from the SEO team to improve the website's user experience.
You will have heard about the importance of link building and its potential risks, penalties for websites that aren't mobile friendly etc. Well we thought we would Strip SEO back to what it's all about.
There are 3 main factors Google rank for to ensure the best results for it's users:
Relevance
Trust
User Experience
Relevance
First and foremost Google has to know that if someone is searching for a specific term, it returns a page containing content related to that search. To ensure Google is well aware of the subject within your content, ensure the following are all singing from the same hymn sheet:
Page title
Headings & Heading tags
Text within the body of the page
Alt tags
The more pages you have on your site the more chance you have to be really specific. Your potential customers could be searching using a hundred different search terms, create a page for each over time. This is where a blog/article section comes into it's own.
The context is what outlines the searches of your targeted audience and essentially what they are trying to find online. Thus the biggest challenge of content marketing is giving the answers that the users are searching for; if your website has the appropriate, compelling content, it will be what separates it from the subsidiary sites.
To get ideas of the kind of questions people ask, try using Answer The Public . If you need to know the actual search volumes for potential search terms, use Google Keyword Planner. Once you have this information, get on with creating unique content meeting the needs of those searching.
Trust
Studies have found that approximately 80% of consumers will purchase from businesses they trust. This means Google has to to look at external factors to measure the WWW trust in your website.
This is why there is such an emphasis on inbound links from external sites, they are seen as testimonials due to the fact you rarely go out of your way to link to a bad website. There is however an issue with getting links from bad websites since Google's algorithm had another update in 2016. What do we mean by a bad link? A bad link is where it's seen as unnatural or spammy by Google due to the following:
Content on website is not relevant in anyway to the content on your site
There are a huge number of outbound links from the website
Links are reciprocal with no substantial relevant content
Links from low quality directories
Paid for links
Links from lots of foreign language sites
Therefore the only way to get quality links that will benefit your site is to create the content that people will want to link to or build relationships with relevant websites so you can provide content for their site (linking back to yours). This unfortunately is time consuming and is a long term task, however this is exactly what Google wants.
There are other trust factors involved such as domain lifespan, frequency of website updates, trusted directory listing accuracy etc.
User Experience
Lastly, once Google has ranked you, they want to know if they have done a good job. To understand this they monitor certain user experience KPI's such as CTR and time spent on your site.
To improve your Click Through Rate (CTR) ensure your page title and meta description not only includes the keywords within the search term. But also reads well and entices the user to click on your links rather than all the others.
So that Google doesn't see people going through to your site and then bouncing straight back, ensure your site is quick to download and easy to use.
Here is a good tool to ensure your website meets Googles standards
Latest posts by Daniel Ricardo
(see all)